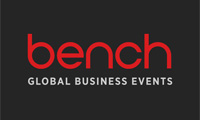 Bench has been a leading organiser of hospitality investment and aviation development business events. For over 25 years, the events have been known as the premium industry forums for sector development across Europe, the Middle East, Africa and Latin America. 
In 2020 alone, they have hosted 10 virtual events and over 25,000 attendees. Bench ran Hospitality Tomorrow, their first virtual conference in April 2020 which attracted more than 6000 registrations from across the world. The success of this has allowed them to create a full series of online forums including 3 more Hospitality Tomorrow events, Real Estate Tomorrow and Africa Tomorrow. 
The services are subject to contract and availability.
Arabian & African Hospitality Investment Conference, 20-22 September 2021, Madinat Jumeirah, Dubai, U.A.E
June 1st, 2021 
Bench Events is pleased to offer a limited number of virtual tickets to the Arabian & African Hospitality Investment Conference (AHIC) to HotelSwaps members in return for HotelCoins. The event is scheduled on 20-22 September 2021 at the  Madinat Jumeirah,  Dubai, U.A. 
To navigate this new era shaped by the Great Reset, Bench Events is bringing together the active and close-knit communities of the Arabian Hospitality Investment Conference (AHIC), Saudi Arabia Hospitality Investment Conference (SHIC), Africa Hotel Investment Forum (AHIF) and the Global Restaurant Investment Forum (GRIF).
Under the new banner of the Arabian & African Hospitality Investment Conference (AHIC), these communities will bring a larger group of investors, and leading stakeholders, creating a robust buyer and seller platform with more opportunities under one roof. With their presence, we can have the much-needed conversations to rise from this pandemic together, enhancing the value of market insights, networking, time spent, and the potential of partnerships and opportunities.
More information on
AHIC
.
Price
2900 HotelCoins per ticket.