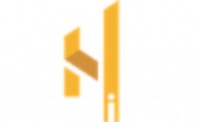 Hotelivate is a new-age hospitality consulting firm offering specialized services to clients across the Asia Pacific region. Founded by the erstwhile team of HVS India, Hotelivate, offers a comprehensive consulting environment through a diverse team of consultants that have a combined professional experience of 250 years across varied hospitality verticals. The firm presently has offices in Delhi and Mumbai, Singapore and Indonesia.
Through its focused, empathetic and innovative approach, Hotelivate serves a wide range of industry stakeholders across all phases of hospitality lifecycle consulting, thereby eliminating the need for several different advisors. Specifically, Hotelivate will assist clients right from inception to divestment of their hospitality ventures, by offering an entire spectrum of services that are practical and tangible value-adds for clients.
The services are subject to contract and availability.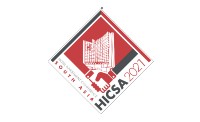 Hotelivate offers tickets to HICSA on 6th and 7th Apr '21 in New Delhi, India.
February 17th, 2021 
Hotelivate is pleased to offer a limited number of virtual tickets to the Hotel Investment Conference South Asia 2021 (HICSA) to HotelSwaps members in return for HotelCoins. The event is scheduled on 6-7 April 2021 at the Andaz Delhi, Aerocity, New Delhi in India. 
The Hotel Investment Conference-South Asia (HICSA), since its inaugural edition in 2005, has been an unequalled gathering platform for the hospitality industry the world over. The conference is valued for its content-rich sessions and excellent networking opportunities attracting the hospitality industry's top brands, hotel owners, bankers, developers, and professional advisors from around the globe. 
The  
16th HICSA (HICSA 2021)
is scheduled to be held on 
6-7 April 2021
. Further, Hotelivate decided to have a 
Hybrid HICSA
2021 wherein they would have 
in-person participants
 and those who they cannot accommodate or those who are unable to attend in-person will attend the conference 
virtually
. 
Offer 
Virtual tickets for the HICSA 2021 event.  
Price
150 HotelCoins for virtual attendance fee. 
Delivery